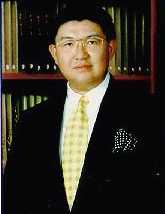 At China Concept Consulting, our mission is straightforward: to provide our clients with st1:country-region>China expertise and unique access to create competitive advantages.
One of the greatest challenges for businesses in China is keeping up with the rapidly changing regulatory and competitive environments. Timely and accurate information - plus the ability to transform information into practical and robust strategies - is at a premium.
We combine our deep experience in China and superior access to information with a keen strategic eye to keep our clients ahead of the competition. Also, implementation of the best thought-out strategies can be difficult, so we are sure to see projects through to successful completion by providing the necessary local support and government liaison services.
It is my pleasure to present this introduction to our consulting services. I hope that you will not hesitate to contact me, or my management team, should you wish to discuss any aspect of China Concept's services in greater depth.

David T.C. Lie
Executive Chairman
Member, National Committee of the 8th and 9th Chinese People's Political Consultative Conference
Member, Selection Committee for the First Government of the Hong Kong Special Administrative Region
Member, Hong Kong Committee for Pacific Economic Cooperation
Member, China Overseas Friendship Association