David T.C. Lie
Executive Chairman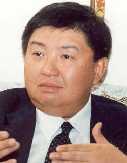 David Lie has been involved in China trade since founding Newpower Group (China Concept's parent company) in 1982, and takes an active role in the strategic and operational management of China Concept Consulting. Mr. Lie specializes in Corporate Diplomacy and Private Equity.
Mr. Lie was born in China of a leading Chinese family and received his education in England. He has maintained close ties with a variety of political and commercial organizations in China, Hong Kong, and the UK. He is the eldest grandson of Zhang Xue Ming, brother of the Young Marshall Zhang Xue Liang, who was a Standing Member of the National Committee of the Chinese People's Political Consultative Conference. Mr. Lie himself has been appointed as a Member of the National Committee of the 8th and 9th Chinese People's Political Consultative Conference since 1993, and has enjoyed direct involvement with current Chinese affairs.
Mr. Lie is a member of the following organizations, facilitating access to top government and industry leaders in China and around the world:
Selection Committee for the First Government of the Hong Kong Special Administrative Region of the People's Republic of China
Hong Kong Committee for Pacific Economic Cooperation (HKCPEC)
Young Presidents Organization, Hong Kong and International Chapters
China Overseas Friendship Association
Mr. Lie has advised many international companies, institutes, academic institutions, and other organizations on issues relating to China. He provides strategic and operational support to all China Concept projects.
Anthony K.M. Cheung
Director, Hong Kong Office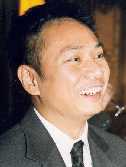 Anthony Cheung runs China Concept's operations in Hong Kong and specializes in business strategy. He has an MBA from the University of Iowa. Mr. Cheung has extensive operational experience in China's industrial and agricultural sectors, having worked for Continental Grain Company and also Conti Chia Tai International. In addition, he has several years of experience working as a China business consultant in both Hong Kong and the United States. Mr. Cheung speaks fluent Cantonese, English and Mandarin.
Mr. Cheung has managed projects for companies that include Whirlpool, SMC, Van Shung Chong, Promar, Leefung-Asco, and Standard Life.
Nianhua Xiao
Director, Beijing Office
Nianhua Xiao leads China Concept's Corporate Diplomacy Group. Mr. Xiao worked for ten years at the Chinese Academy of Sciences, where he was an Associate Professor specializing in computer science. He has extensive knowledge of official research institutes and government departments in Beijing. Mr. Xiao has been with China Concept's Beijing office since 1992, and specializes in government communications projects and negotiations. Mr. Xiao holds a BA from Peking University and speaks both Mandarin and English.
Nelson Yeung MSc DipComm MCIM MITD MBIM
Director & General Manager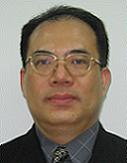 Mr. Yeung has more than 25 years business management and consultancy experience in the Greater China region. His major specializations ranged from organization and human resources development, marketing and public relations to corporate strategic planning.
Some of his previous consultancy works embraced training workshops sponsored by the United Nations, organizational re-development for a major Chinese state-owned corporation in Hong Kong and planting of corporate culture for a major paging group in China. He has involved in the inception of management development activities of China since 1983 and is one of a few consultants who had witnessed the development of consulting and training industry in this country.
Before joining China Concept, Mr. Yeung was the Managing Director-Greater China of the biggest US IT education / consulting company.
Christian Stillmark
Director – Marketing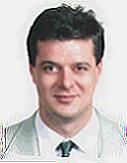 Christian Stillmark joined China Concept as Marketing Director in May 2003. He has extensive experience in business development and consulting, having worked in Taiwan for five years in the venture capital industry and in Deutsche Telekom's joint venture with Teco Group. He has undergraduate degrees in Chinese and in Marketing and a Masters degree in Economics from the University of London. He speaks fluent German and Chinese, and is based in the Beijing office where he has broad responsibility for corporate marketing.